How to Write a Movie Review: Useful Tips and Recommendations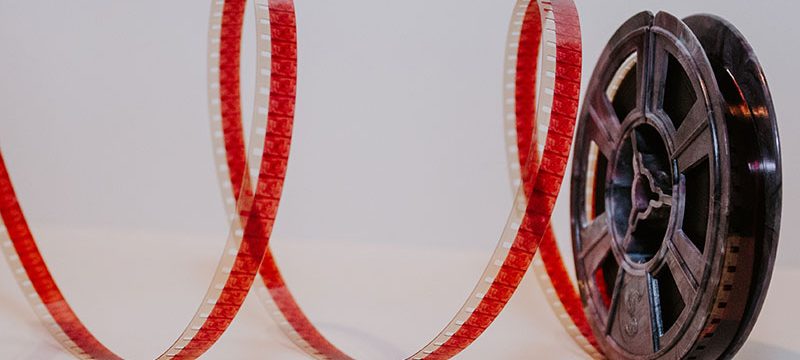 Similar to bookworms, there are people who are fond of movies. No matter, whether this or that movie seems to be brilliant or absolutely awful for you, it is worth critiquing anyway. Many people before or after watching a movie, search for some comments or reviews of it. And, many of them are also wondering how to write a movie review of good quality.
Writing a movie review is a common assignment that students usually get during their classes. Certainly, a lot of people can say that it is as easy as ABC. However, creating a good movie review requires a lot of time, proper writing skills, developed critical thinking and self-organization.
You might have seen a movie review example somewhere on the Internet. In order to write a truly worthy film review, you need to know what is the purpose of it.
The main purpose of a movie review is to provide readers with some information about the film and its main ideas. However, many students fail on it because they just report all events from the movie and nothing else. Writing a movie review is not actually about summing up the things that happened, it is about providing your own opinions on the film, its intentions, ideas, etc. It should be written in the unbiased and objective approach, reflecting our views and perspectives.
Actually, after reading a movie review, a person will decide whether to watch this film or no. So, your paper needs to be detailed and relevant. This is all what a movie review is about.
The Main Elements of a Movie Review
In order for a movie review to be successful the following elements should be included in it:
The title of a reviewed movie
A brief summary of a movie
Some information about the filmmaker
The movie significance
Creative elements of the movie
Starred actors
How to Write a Movie Review
Once we are done with the general information, the question is how to write movie reviews.
Certainly, the first step is to watch a movie. You can do it twice or even three times. You need to understand everything about the movie and realize what are its intentions. While doing it, do not rely exclusively on your memory. It is a good idea to take some notes of important events, characters, your own thoughts that evoke during watching the movie. It will help you not to miss something important later on while writing.
You also need to find out some information about the movie that will help you to understand it better. While writing a movie review, research is also very important. So, try to look for the information about a filmmaker, the motivation and intention of the film, locations, plot. Sometimes, movies are based on true events – find it out as well. This all will help you to provide a more in-depth review.
After this, you need to draft an outline for your paper. Remember, that well-organized movie review is always better than just chaotic. So, do not hesitate to fulfill this step.
If you provide the readers with your own thoughts and opinions about the movie, do not forget that all your claims need to be supported by examples. That can be dialogues from the movie, some specific locations, plot details. Your task is not to criticize or praise the movie with no reason for that. In your movie review, you also need to show on how this film stands out from all the rest or why not.
While writing, be attentive while structuring your review. It plays an important role as well. So, if you are interested in how to write a film review and structure it properly, check the following information.
Introduction that contains a movie title, the release date, and some background information
A brief summary of the plot
The analysis of the plot elements
The analysis of the creative elements of the movie, including dialogues, characters, tone, mood, costumes, music, etc.
Your own perspective of the movie, supported by relevant and strong examples
A conclusion that sums up all the information showing on the movie`s success level. Here you also need to state whether the intentions of the film were achieved.
Once you are done with writing, always proofread and edit your paper. You may need to add some information or delete some sentences. Check for possible mistakes and see whether your review sounds well and interesting.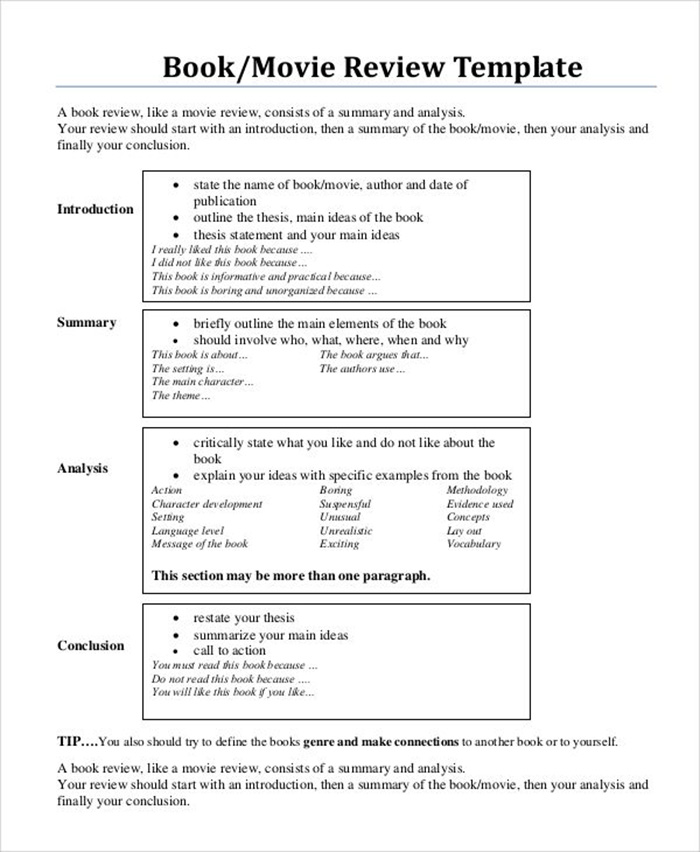 General Tips to Make Your Movie Review Better
Try to look for some movie reviews available and check what makes them interesting or just on the contrary. It will help you to understand how you want your paper to look like.
If you do not like the movie, it does not mean you need to be abusive. State your opinion, explain it, providing some sort of evidence and examples.
Do not add spoilers to your review.
Pay attention to the way you structure your movie review.
Do not use too many general phrases while writing
Stay unique and speak your mind
Hopefully, these tips and recommendations let you know how to write a film review. By following these steps and taking some efforts, you will definitely create a movie review that impresses. Set your own tone of your paper and do not be afraid to express your own thoughts (supported by the evidence). Writing a good movie review can be easy if you know for sure how to do it.