Examples and Definition of Narrative Essay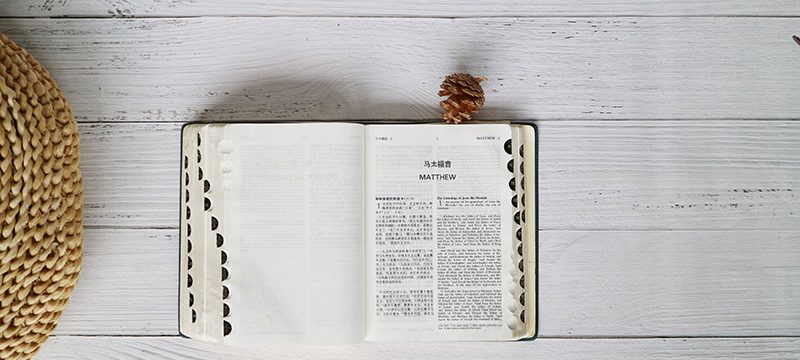 To begin with, let's make a narrative essay definition, figure out what narrative essay actually is and give its main differences comparing to other types of similar assignments.
To be short, a narrative essay is a kind of academic paper that tells the readers about the particular event or events, as well as experience, that happened in the author's life during some period of time. Also, a vivid plot is one of its significant features.
A narrative essay gives a description of people, present their dialogues and tells about their experiences to teach lessons to those who read it. The whole story here is centralized around the motif, and readers will be able to figure it about after they get through the essay. Otherwise, there are no strict rules to follow, only the basic structure. You just need to get deep into the story as much as possible.
A narrative essay must include three essential components. They are character, dialogue, and theme.
Character is a crucial part of a narrative essay. Even though you are writing an autobiographical essay, you are the main character in it including some other minor characters along with their actions, behavior and all the other specific features that characters have in a story
Theme (also called motif) is something that your essay will be developing around. The theme of your essay shall be presented in a thesis statement and divided into three evidence. Later, this evidence is specified through characters in the main part of the essay writing
Dialogue. This element adds more vividness and realism to the characters of your story
What could be the most popular examples of narrative essays? Well, it can be basically anything: your meeting with a famous person, childhood memories, some exciting experience during a trip, or any other event that is memorable or significant to you for some reason.
Steps to Take When Writing a Narrative Essay
So, how to organize the writing process in order to complete a breath-taking paper? The definition of a narrative essay assumes that it has a clear and logically built structure.
What shall I write about?
Before you start writing, think of the theme of your narrative essay. The topic has to be interesting not only for you but for the readers as well. Usually, it is some kind of your own life experience like memories, significant events, etc.
Make a structure
To complete a readable and interesting narrative essay, you will need a good structure. That is why don't be lazy to spend some time on writing an outline of your future paper. It will help you to make your essay more slender and see which details are the best ones.
Writing process
After you have started writing, it will be useful to remember that your story has to be divided into several parts: a setup, the main part, a climax, and a conclusion.
Your introductive part must make the readers want to keep on reading. The body part is the place where you can get together all the main points of your story and speak about each of them briefly. And finally, end your writing with an unpredictable twist of the plot and add a final touch.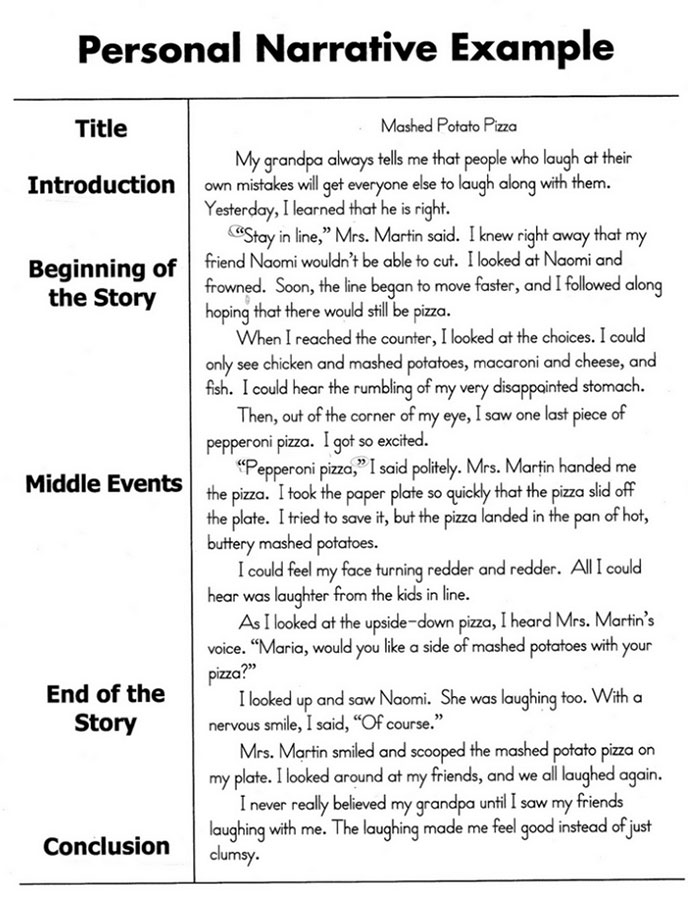 Additional Tips and Advice
To make your narrative essay even better, remember the following:
Provide the information in the first-person. This kind of essay is very personal, so you shall highlight the importance of described events for you
Give more details when writing about people and places. Even though it is not a descriptive essay, some vivid descriptions will come in handy, especially when it comes to the most significant characters or events. Also, describing the places of action will help to uncover the mood of the whole scene
Be unpredictable! Use some unexpected twist of the plot or add an antagonist into your story. Like that the narration will not get boring and monotonous
After you finally finish your narrative essay, don't forget to undertake some after-writing work in order to polish your precious work. Editing and proofreading may not be the most exciting things to do, but they will help you to find and get rid of the errors and mistakes in your paper if any.
For example, don't start editing right after you finished your paper. Take some time and only then get to work.
Also, when editing, remember to replace the complicated sentences with more simple and short ones to make the text readable. All repeated ideas must also be removed.
And of course, make sure your citation and formatting correspond to the requirements.
As for the proofreading, you can do it yourself or use any additional online source. Whatever you may choose, remember to check grammar, remove all double spacing and check your paper for misspellings.
When applying all these tips, you will be able to compose a really breath-taking and professional narrative essay that will astonish everyone.